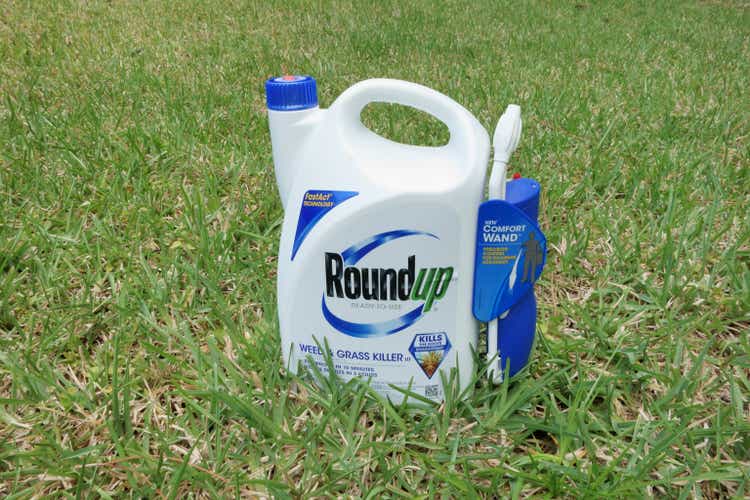 The 11th U.S. Circuit Court of Appeals in Alabama on Tuesday revived a lawsuit by a Georgia man claiming Bayer's (OTCPK:BAYRY) Roundup weedkiller caused his cancer, Reuters reports, rejecting the company's argument that federal law shielded it from state law claims.
The plaintiff, who said he was diagnosed with malignant fibrous histiocytoma in 2016 after using Roundup for 30 years, said the company should have warned of cancer risk on the product's label.
Bayer (OTCPK:BAYRY), which has said decades of studies have shown Roundup and its active ingredient glyphosate are safe for human use, claimed any cancer warning would be inconsistent with the label approved by the U.S. Environmental Protection Agency.
Last month, the U.S. Supreme Court twice refused to hear the company's appeal to dismiss thousands of lawsuits claiming that Roundup causes cancer.