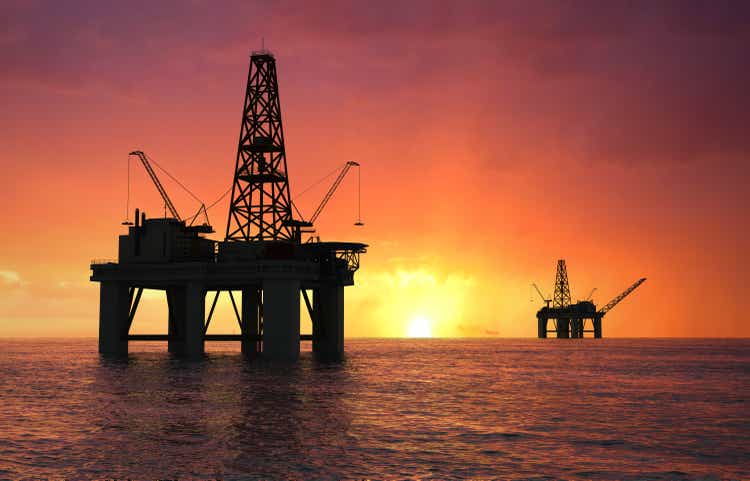 The Biden administration proposes allowing as many as 10 oil and gas lease sales in the Gulf of Mexico and one off the coast of southern Alaska over the next five years, while blocking new offshore drilling in the Atlantic and Pacific oceans, according to a draft plan released Friday.
The plan is still being developed and provides several options, including one that would forgo new lease sales entirely, the U.S. Interior Department said, adding that several months of public comment will be held, which could result in reducing the areas opened for new development.
The proposal brought backlash from environmentalists who accused Biden of betraying the climate cause and breaking a campaign promise to ban new permits for oil and gas drilling on federal land and offshore, as well as oil industry officials and allies, who said the plan would do little to counter high energy prices and restore U.S. energy leadership.
ETFs: (NYSEARCA:XLE), (NYSEARCA:XOP), (VDE), (IEO), (OIH)
Earlier this week, the Supreme Court ruled the Environmental Protection Agency lacks authority to set standards on greenhouse gas emissions for existing power plants under the Clean Air Act.