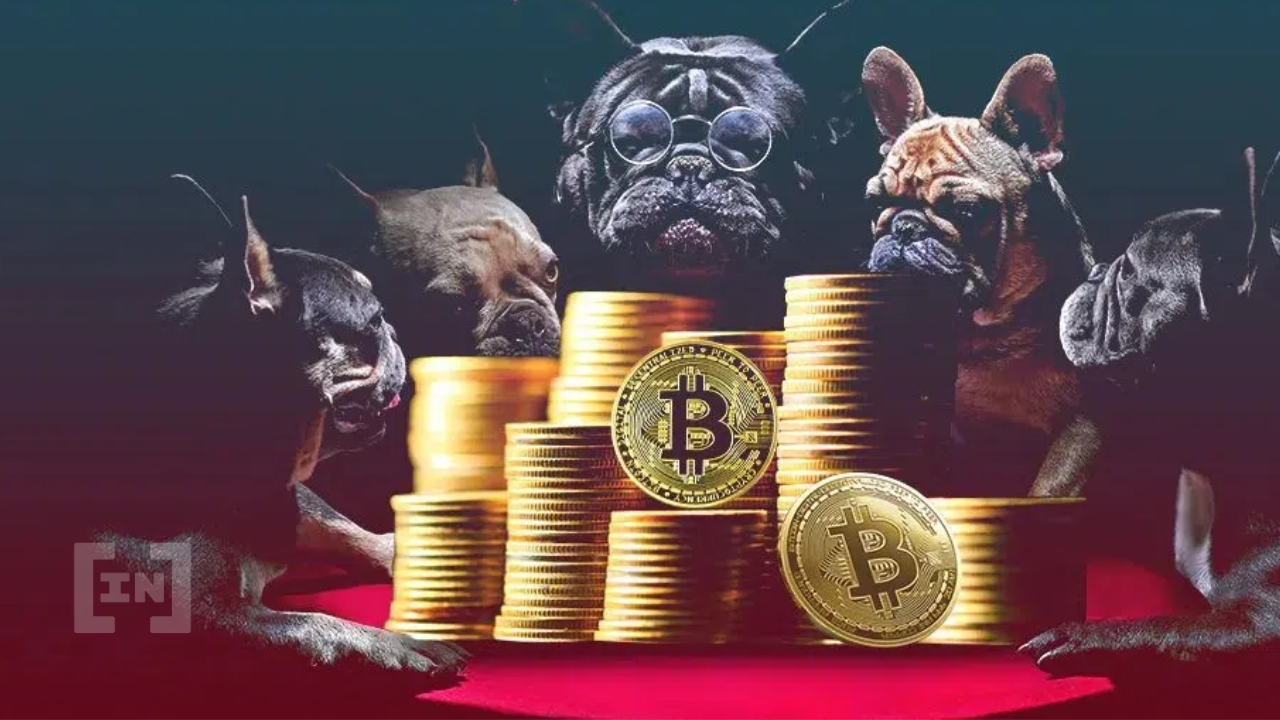 According to Mike Novogratz, a billionaire crypto investor, Bitcoin will still reach $500,000 in the next five year. He also admitted he was "wrong" about the extent of the leverage in the industry.
Novogratz is the founder and CEO at Galaxy Digital Holdings Ltd. told Bloomberg stated at a summit held on July 19, that the demand for cryptocurrency would be driven if there is a higher rate of adoption and better global economics.
'Bump in the road'
He was asked by a veteran hedge fund manager if bitcoin (BTC), as predicted in March, could still rise to $500,000 in five years.
"I do, I do," he replied, emphatically. "While this [current bear market] is a bump in the road for adoption, it's certainly not a U-turn. We continue to see institutions in Europe, the Middle East, and the U.S. who haven't got involved yet looking at this as an opportunity."
Continuing, Novogratz said:
"It's not like diving with two feet right now because institutions are a little bit more cautious. But once we get balance, once we get equilibrium and start a new narrative they'll come back. When I look at the global landscape, I just don't see how fiscal prudence gets put back into a box."
Bitcoin surged 9.9% to $23,600 at press time, its highest level in five week. according CoinGecko. BTC prices have fallen sharply following the May collapse of Terra's ecosystem. This coincided with a decline in stock market. It's currently still 66% off its all-time high of $69,000 which was achieved in November 2021.
Novogratz claims he was wrong about the crypto leverage risks
Novogratz stated that bitcoin prices would rise because of the current macroeconomic environment. This is due to central banks around the globe fighting inflation. The U.S. reached an unprecedented 9% last month, a record for the country, and the highest level in 40 years.
"We have a debt to GDP at over 140% that almost never ends without a debt restructuring or hyper-inflation…people get really angry when you've high inflation. We are in this really tenuous environment," he said.
Bitcoin was once sold as a store value, just like gold. But, due to its increasing correlation to equities, those credentials have been under scrutiny.
Novogratz admitted that he was wrong about the extent of the leverage in the crypto industry, but said the "worst was over".
"What I don't think people expected was the magnitude of losses that would show up in professional institutions' balance sheets and that caused the daisy chain of events," he said Bloomberg Crypto Summit
"It turned into a full-fledged credit crisis with complete liquidation and huge damage on confidence in the space." Novogratz was a huge fan of Terra. He even got a tattoo themed around the blockchain's native token LUNA.
However, the May collapse in crypto funds of $60 billion caused widespread casualties. It spread a dangerous contagion, which has now claimed the lives and businesses of many of the most prominent companies in the industry, including Voyager Digital, Three Arrows Capital and Celsius Network.
Bloomberg reported that Novogratz blamed regulators not doing enough to protect investors, allowing firms to take on huge amounts of leverage.
"I don't know what the SEC should have done…but they didn't do a lot to protect the retail investors," he stated.
Disclaimer
All information found on our website has been published in good faith for informational purposes only. All actions taken by the reader based on the information contained on this website are at their own risk.