Ethereum has seen an increase of 4% in the past couple of days, as whales have shown elevated levels of activity.
Ethereum Whale Transactions at the Highest Level since December 16th
According to data from the on-chain analysis firm SantimentWhales have executed 611 transactions within the last 24 hours. The relevant indicator here is the "whale transaction count," which measures the total number of Ethereum transfers taking place on the chain that is worth more than $100,000.
If this metric has a high value, that means whales are doing a lot of transactions at the moment. Because whale transactions involve the movement a large number of coins, too many of them can have visible effects on the crypto's price. Periods with high metric values can cause volatility.
On the other hand, low values suggest whales aren't that active at the moment, which can lead to the price not observing any significant action. Below is a chart of the Ethereum whale transaction count for the last month.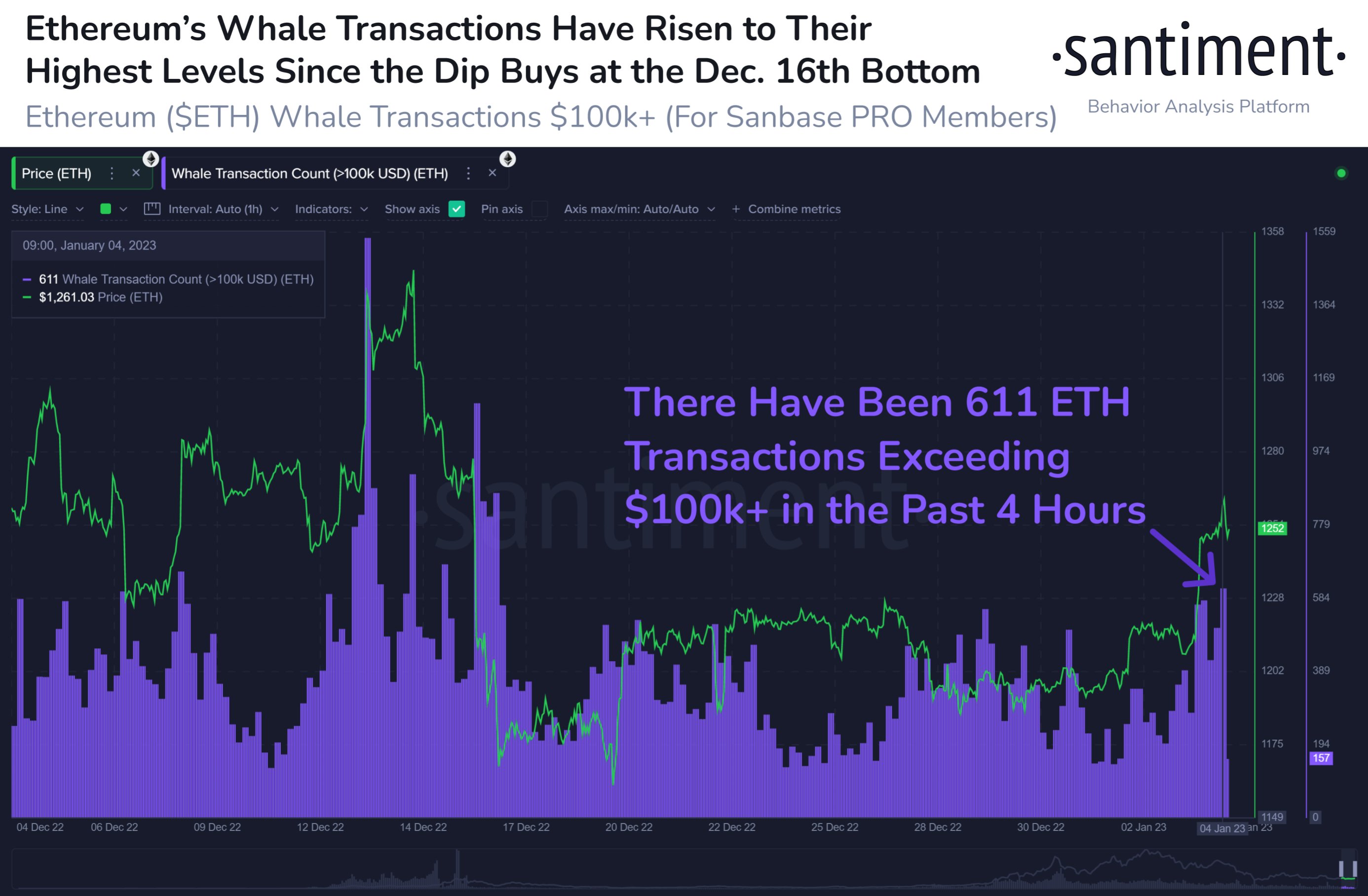 The metric's value seems to be relatively high in recent times | Source: Santiment
The graph above shows that the Ethereum whale transaction count has seen a significant increase in the last day. Whales have executed 611 transactions during this time of high activity. This is the highest level of activity since December 16, when the price dropped sharply to $1,160.
This spike at the December 16 bottom was larger than the current spike and was an indicator that large numbers of whales were buying crypto at these low prices. This latest spike has taken place while the ETH prices have been rising, as can be seen in the chart.
This could indicate that whales are optimistic about the latest buildup, and therefore are buying more while they can. This support from such large holders could help Ethereum rally even further and propel it to greater heights.
Another possibility is that these quick transactions are being made for the sole purpose of selling. If true, it would be a hindrance to the latest price push. This was evident with the rise above $1,300 in December's first half.
ETH Price
At the time of writing, Ethereum's price floats around $1,250, up 4% in the last week.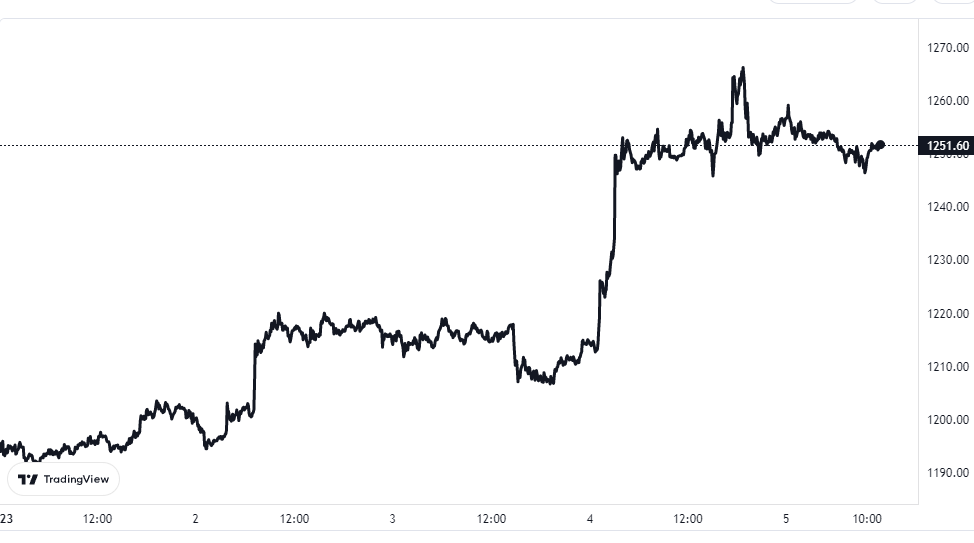 The crypto market has seen some value increases in the last few days. Source:| Source: ETHUSD on TradingView
Featured image by DrawKit Illustrations at Unsplash.com. Charts from TradingView.com and Santiment.net.