NFT

---
After reducing its total supply of 3,333 to 1,111 NFTs, the Neo Boyz mint sold out. The team announced this change Jan. 4, stating that it intended to grow Forthewin Network through the use of the existing supply on other networks.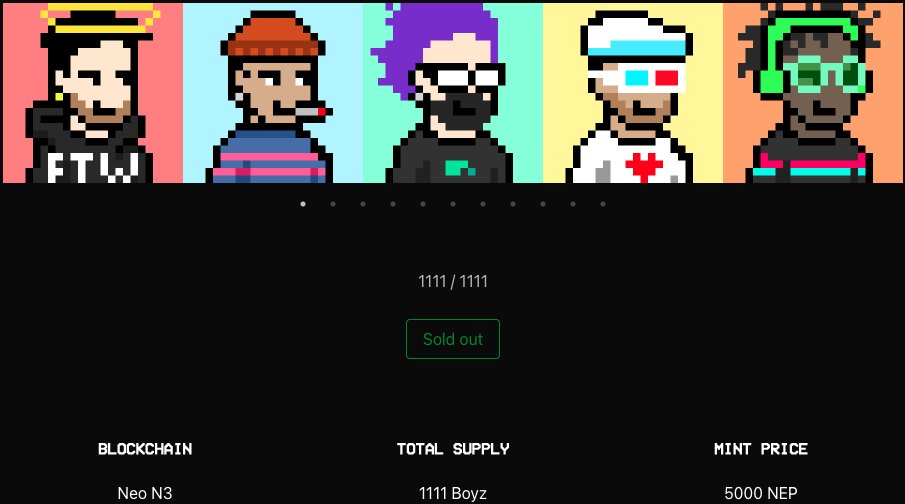 Source: Forthewin Network
Neo Boyz NFTs are available for staking on FTW Double Farm module. This allows LP contributors to receive increased rewards. There are four staking levels available: Tier One, Tier Two and Tier Three. Each has a different multiplier. Users can stake as many as three NFTs in order to be eligible for staked rewards.
The Neo Boyz profile photo NFT collection mint was established in Nov. 2022. It cost 5,000 NEP per mint. Each was randomly generated using 138 attributes including background, body and accessories.
---