NFT

---
NFT-related trademarks declined for 10 consecutive months after March 2022.
According to USPTO data, which was compiled by Mike Kondoudis, the highest number of trademarks submitted to the United States Patent and Trademark Office were 1,089 in March. But by December, they had fallen to 341 applications — a 69% decrease from the year's high.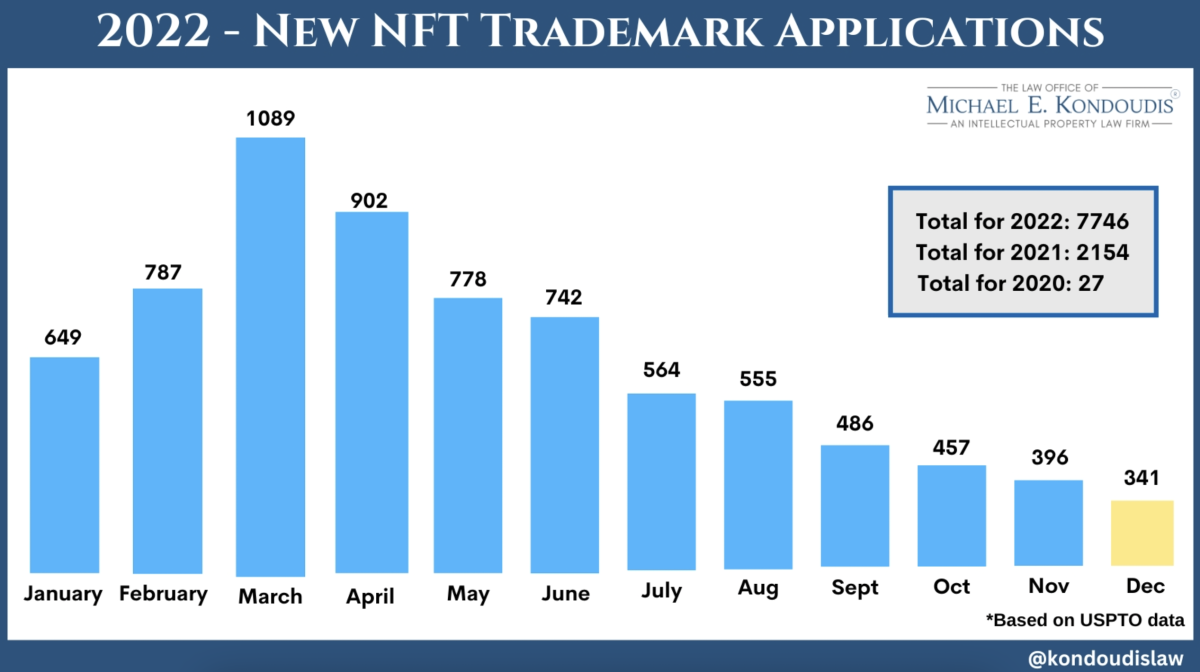 View on Twitter
Despite the decline in trademark applications, 2022 saw more NFT-related trademarks than 2021. Last year, NFT-related trademarks were filed by Kanye West's Yeezus as well as Sony Music, which is the record label behind Adele.
The Block reported previously that digital assets such NFTs are protected by trademarks and companies file them to prevent "copy cats".
The depressed market conditions of last year are correlated with falling trademark applications. The Block's Data Dashboard shows that the weekly trading volume for art and gaming NFTs reached $1.2 billion on May 1, 2022.
---