NFT

---
As Art Basel expanded beyond the initial Swiss gallery displays, where it was founded, so too has the pursuit of more fulfilling lives from science fiction novels to a real, practical science.
Now the evolution of art is being leveraged as the Longevity Science Foundation's partnership with Triptych and digital artist Nikita Replyanski leveled up during Art Basel in Miami Beach. The launch of a collection non-fungible tokens (NFTs), was announced at the event. The "Longevity Volumes" will help fund LSF research grants for longevity projects.
Replyanski stated that he presented his work as well as his collaborations at Beyond Basel. This was a star-studded and cutting-edge NFT event, organized by Trippy Labs.
"All my art is inspired by the transformation of humanity by technology," he said. "The field of longevity touches all layers of human reality like no other; from the physical to the social, it is very inspiring."
Replyanski hopes his involvement with the LSF will change people's attitudes towards basic and experimental science. "I like to think that through projects like this, I am participating in shaping the image of medicine and science of the future," Replyanski said.
His work is closely connected to technology and humanism since almost a decade. For example, he was part of the Motorica design team that created bionic/robotic hands. Replyanski worked with engineers to create several lines of products that are used today by people with disabilities. His art prosthetics allow models to participate in photoshoots and fashion shows that transform the way people see prosthetics.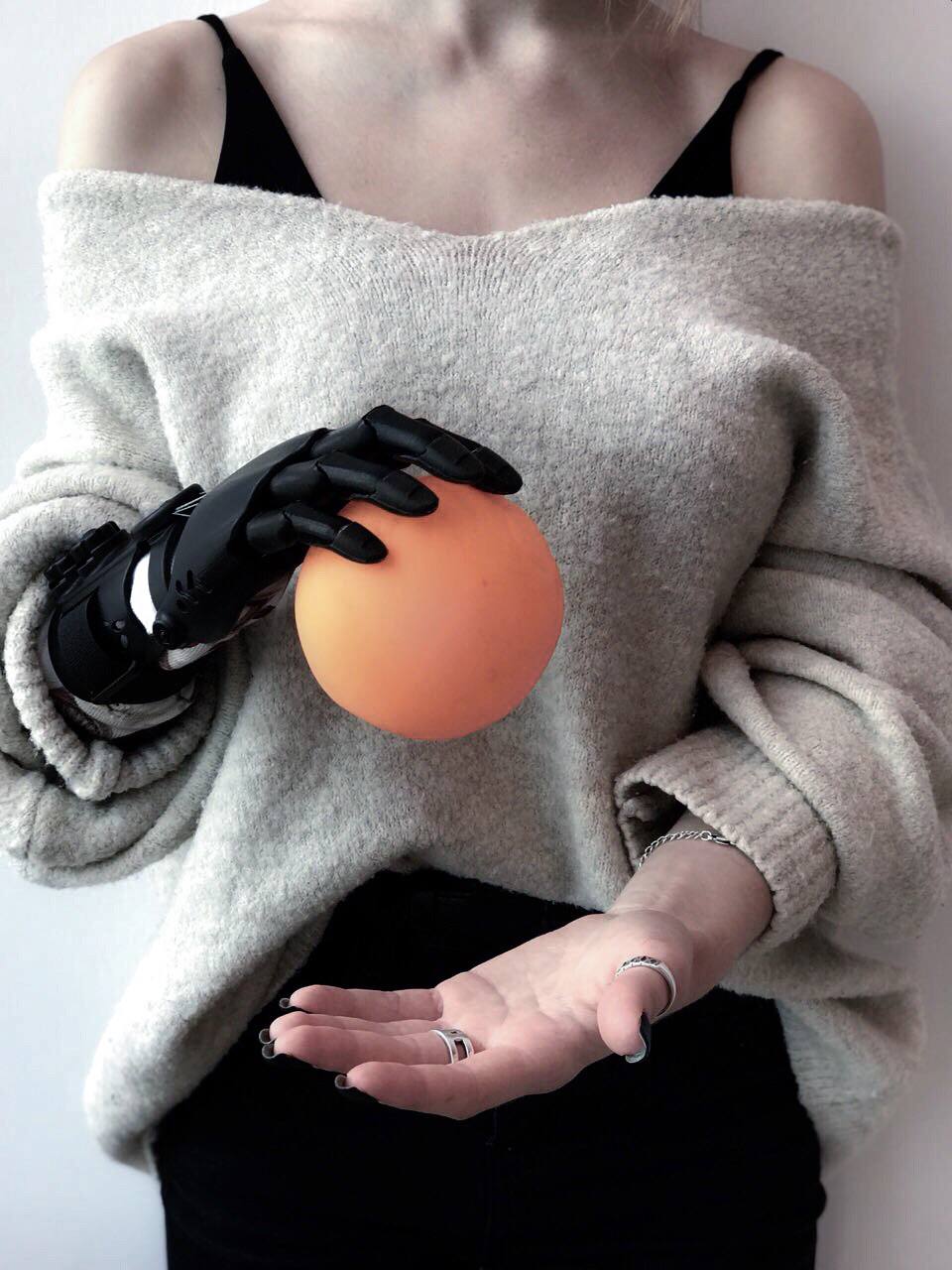 One of Replyanski's bionic prosthetics designs
"I am very passionate about the values of transhumanism, among which, of course, biology and medicine play a huge role," he said. "It's an amazing experience to study the human body, to combine the living and the artificial, to see how the results of your work can change lives."
Art World: NFTs
Events evolve. Science is constantly changing. Art evolves. NFTs play a significant role in redefining media evolution. Art Basel is a great opportunity to show an uninitiated audience the potential of this medium.
"The role of such events for the NFT community and digital art, in general, is enormous," Replyanski said. "First of all, it's the development of digital art as a genre, opening it up to the audience of traditional art, representing brands and galleries. It is also expanding the NFT community's boundaries. I am sure a lot of people will change their attitude toward NFTs thanks to such events."
He said having the opportunity to engage with an audience in person, versus across a more contained medium like his Instagram feed, allowed for a greater experience and a more authentic expression of the artistic statements he's trying to convey.
"Context is very important to any artwork," Replyanski said. "Immersing yourself in it through huge screens is not comparable to scrolling through an Instagram feed where people often see my pieces. It's an additional level of communication for me with my art. The viewer can literally immerse themselves in my world."
Artists need to realize this, particularly given the financial markets' current state. "Thanks to the bear market, there are still those people for whom NFTs are not the way to make fast money, but a full-fledged platform for self-realization of a creator's art or a niche for web3 project development," he said. "I am one of those who have invested time and money in building my own little universe within the NFT community. I have a lot of releases coming up in the near future."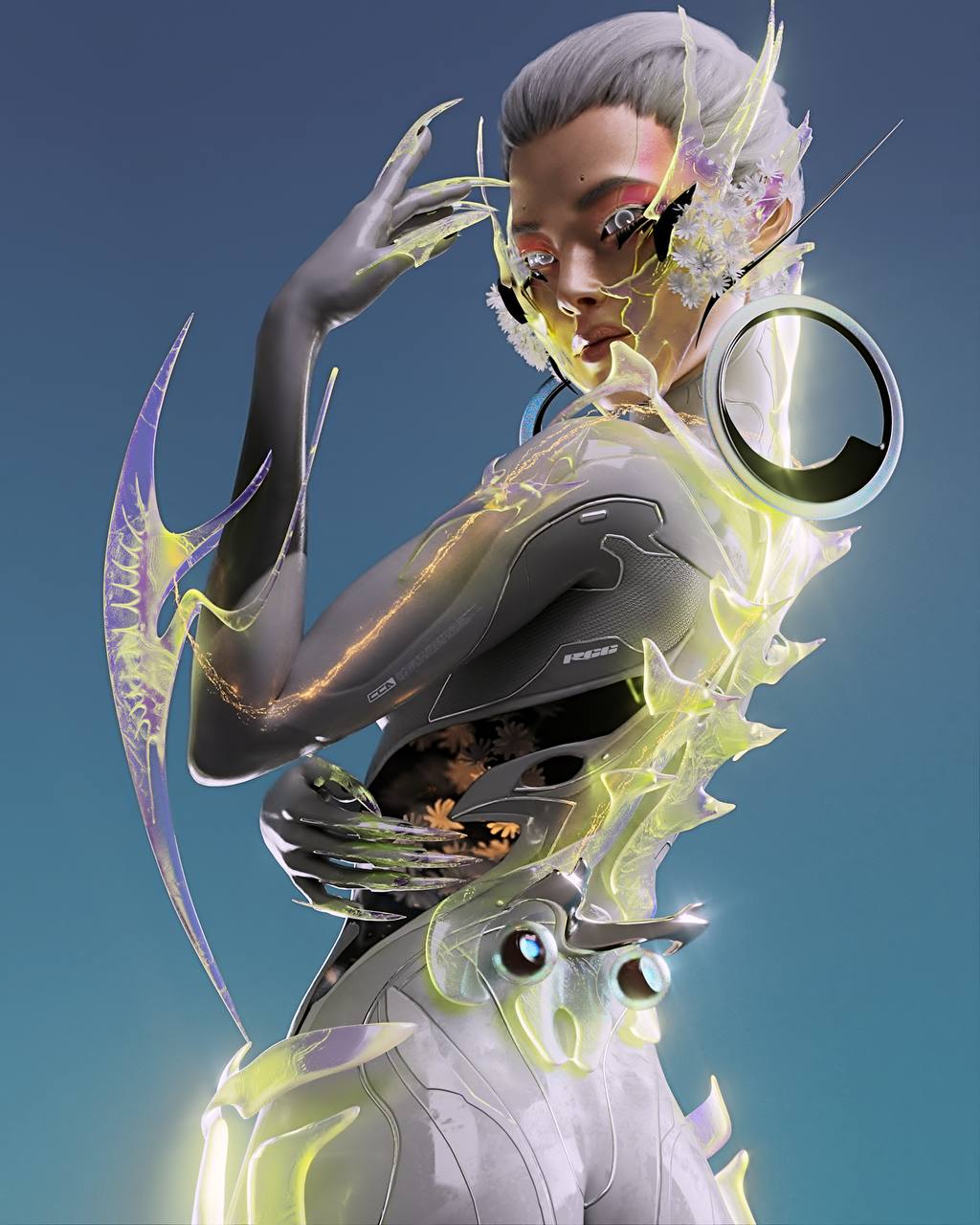 Flora, one of Nikita's earlier NFT art pieces. See more of his work.
NFTs for Nonprofits
Replyanski expressed excitement about the NFTs potential for non-profits like the Longevity Science Foundation.
"NFT drops for nonprofit organizations is a new tool of participation for those who want to support them," he said. "In addition to the already established system of buying certain products in the form of a donation, NFTs can have all sorts of features built-in. Anyone can participate in the life of a Web3 charity company through this open portal. Simpleness, accessibility, gamification or the ability to vote for DAO. These funds offer additional opportunities for building a community. For the artist, it's an opportunity to show their vision and involvement in the theme."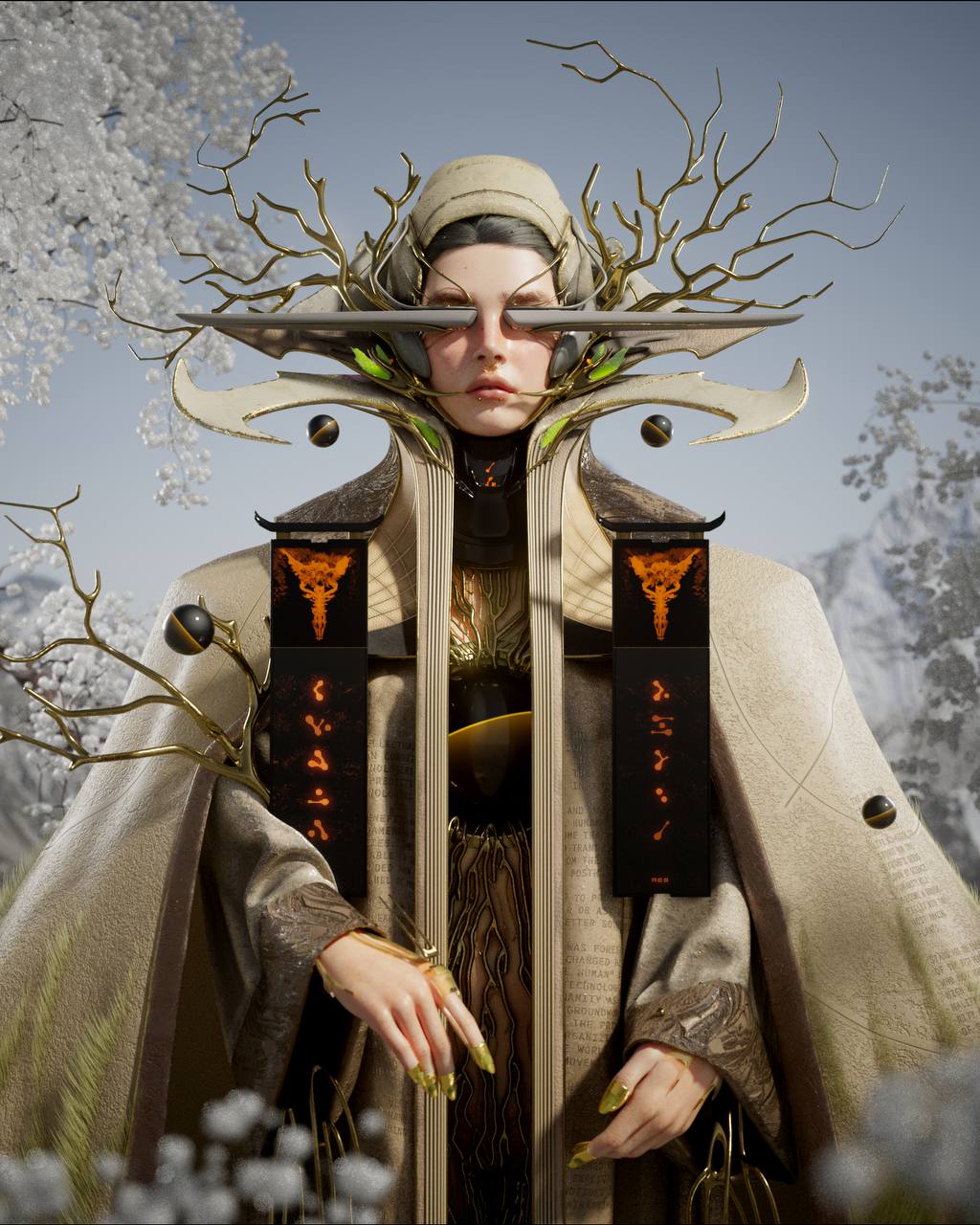 Sagacity by Nikita Replicanski
The Longevity Science Foundation will benefit from the proceeds of this NFT, which is his most recent digital artwork.
The Longevity Science Foundation, a worldwide nonprofit, is dedicated to increasing the lifespan of people. LSF has recently established a new headquarters in Miami, and Lisa Ireland, its president and chief executive officer, to expand its US presence. NFTs will play a valuable role in advancing the LSF's work funding cutting-edge longevity research. Nikita's "Longevity Volumes" collection explores the relationship between humans and technology, and the proceeds will go directly toward supporting the LSF.
LSF provides material in partnership with Material
---