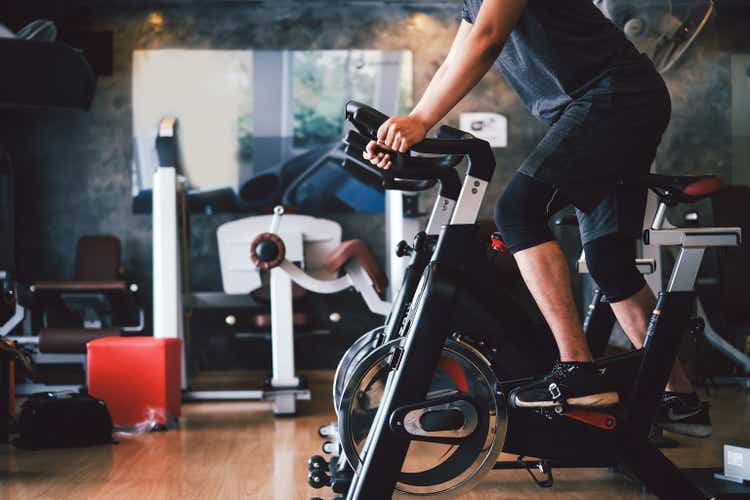 UBS warned Peloton Interactive (NASDAQ:PTON) may be seeing more adoption level weakness based on proprietary app analysis.
The UBS Evidence Lab data showed adoption levels of the Peloton Digital app in the U.S. in terms of share of downloads declined about 90 basis points in May and early June to continue a worrying 2022 trend.
Analyst Arpine Kocharyan noted U.S. share of downloads started declining for PTON last December after a brief hiatus in November when share of downloads was flattish. As of early June, that U.S. share of downloads stood at 1.90%, down from 2.8% same time last year, and down from 3.2% share in June of 2020.
Meanwhile, Planet Fitness (PLNT) app downloads have continued growing share of downloads at a whopping 54% share in early June, up from 44% in May which nearly doubled from April share of 23%.Planet Fitness is the top workout app in the U.S. and Canada, while Nike Run Club is a top app in the UK and Germany.
UBS keeps Peloton Interactive (PTON) slotted with a Sell rating and price target of $13.
Shares of Peloton (PTON) are down more 92% over the last 52 weeks vs. -8% for Planet Fitness and -10% for the S&P 500 Index.