NFT

---
The global NFT market saw more than $850m in October, with approximately 3 million transactions. Last month, I did some research on NFT wash trades and was able to see more detail.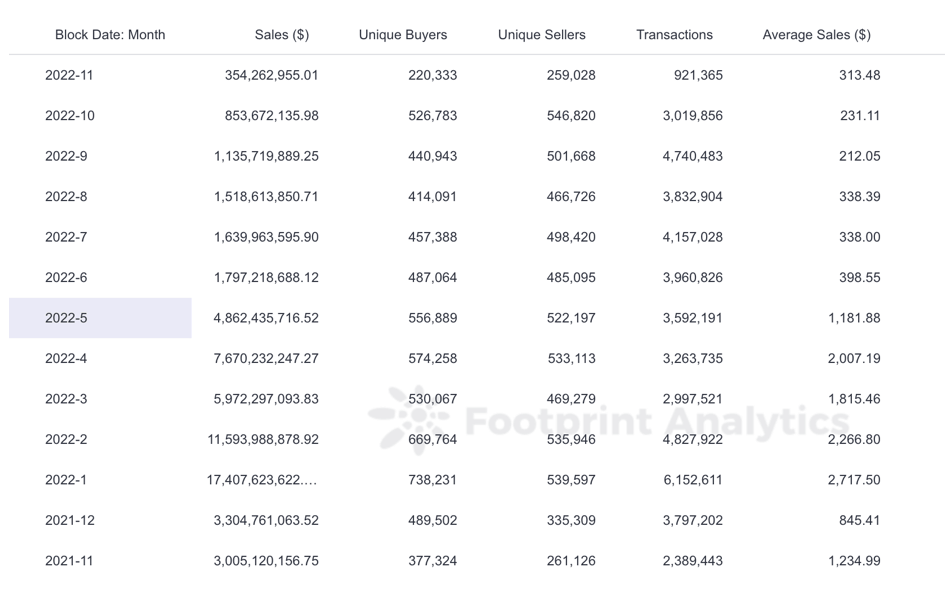 These are the trigger points that I believe are indicating that transactions are becoming increasingly fake:
Despite the current market conditions, there are still many buyers and sellers. We had more than 1 million unique sellers and buyers in October. Both sellers and buyers are up compared with September.
There seems to be a wide range of buyers and sellers. With the increase in sales value and transactions. Nearly 1 million users contributed over 4 million in sales value in May, compared to less than 250,000 in Oct. It seems unlikely that there will be a growing market demand despite less sales value.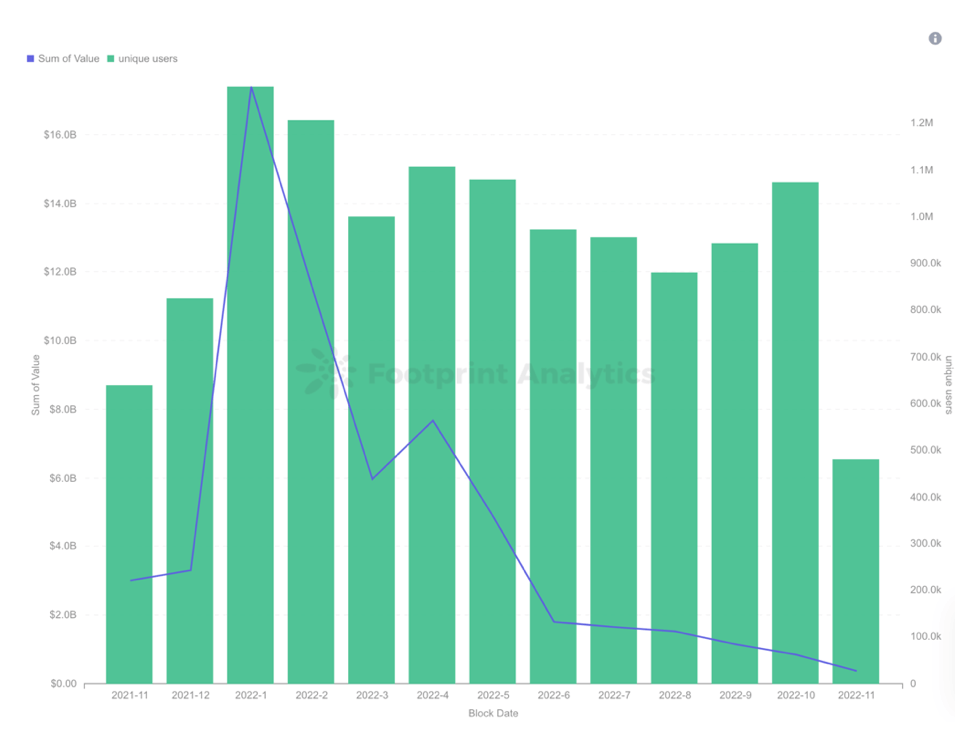 I spoke to two exchanges that manage NFT marketplaces. According to the exchanges, around 80% of buyers keep NFTs in their wallets rather than selling them. These assets seem to be a sensible choice, especially with the market being so volatile.
Where are these buyers and sellers unique? I had a chat with Footprint Analytics, and raised my points. The statistics that I was seeing were way too large. This involved many chains, so it was difficult to keep track of everything. Because Ethereum-based marketplaces are the most popular, we agreed that we would only work on them.
These are the results:
According to Footprint Analytics' filters, wash trading makes up nearly half of all NFT trading volume.
Footprint Analytics – ETH NFT Market Overview (With wash trading Filtered)
Traders seeking to artificially inflate the price of collections or earn marketplace trading rewards generated $389 million in wash trades out of October's total of $758 million in NFT trading volume — bringing the amount of wash trading in the NFT market close to half that of organic trading.The number of wash trading users accounts for nearly 46% of total users.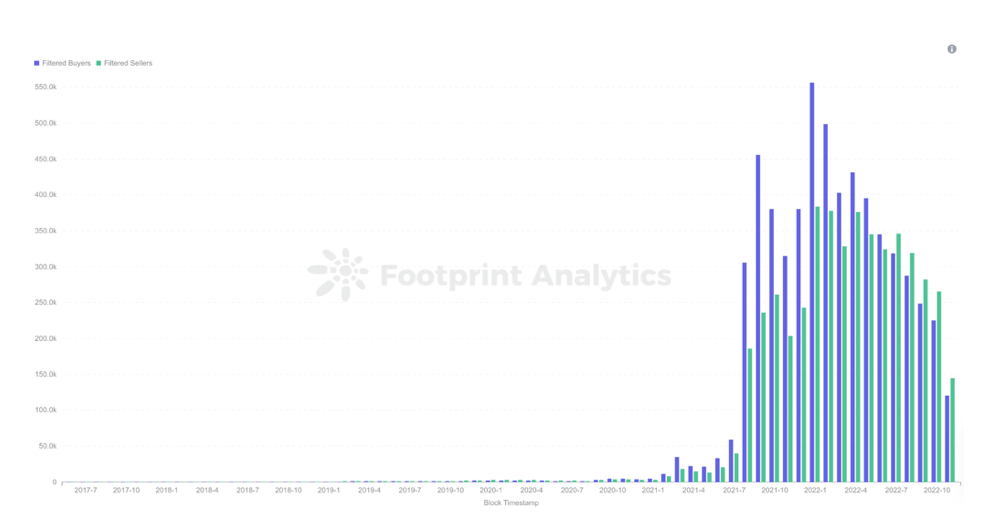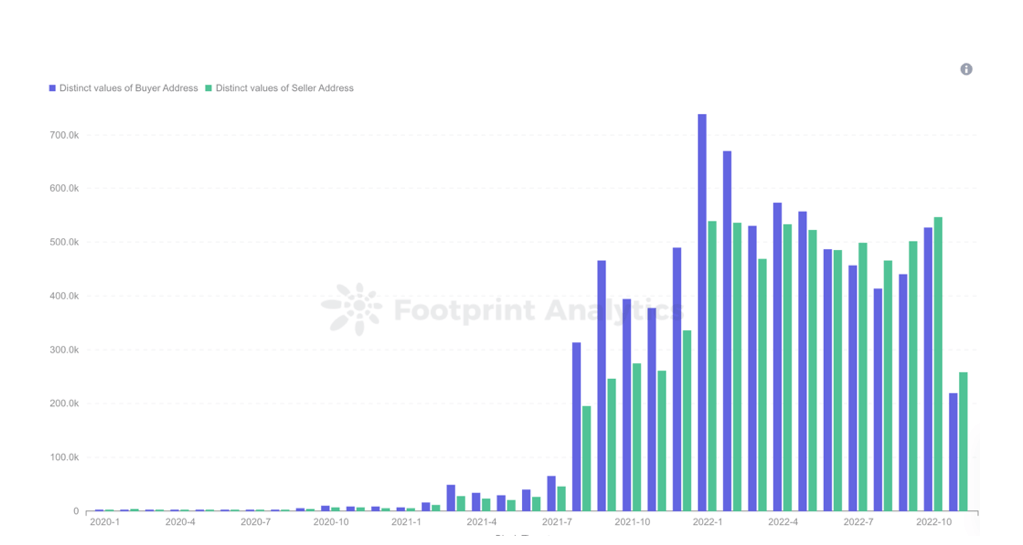 Wash trading is a type of market manipulation in which an investor simultaneously buys and sells the same financial instruments to create misleading or artificial activity on the market. It creates enormous dissonance in the NFT industry between what most people imagine NFT trading is i.e., someone buying an NFT for speculation, and the behavior which actually underlies the market — hundreds of insiders transferring NFTs between their own wallets.
There are many indicators that can be used to detect suspicious trading activity.
These signals and indicators are:
NFT trades at 0% creators fee are too expensive
Certain NFT IDs are purchased more often than the normal number of times per day
NFTs purchased by the same buyer at the same address within a short time
Wash trading is a way to get platform rewards or to make assets appear more valuable or liquid. There is no way to discourage or stop wash trading in NFT today. This has led to people having a misguided perception of the true amount of trading activity in this industry.
According to the, 81%percent were wash trades. Filters applied. Volume-based daily trading rewards are the main reason that X2Y2 wash trades. The more volume that a user contributes, the greater the daily trading reward they will receive. This is also true for individual collections. For example, of Dreadfulz' $1.1 billionin total volume, $1.131 billionwas flagged as wash trading.


Analysts and writers who don't understand wash trading dynamics risk grossly misunderstanding the market. For example, here's what Business2CommunityOn Oct. 12, I wrote about Terraforms by Mathcastles
"Non-fungible token collections continue showing strong resilience amid the current general crypto market downturn so far this year. Here are some top-selling NFT collections for this week: Terraforms Reclaim the Top Spot. After falling below our top-selling list last week, Terraforms (a Mathcastles collection of non-fungible tokens (NFT)) has reclaimed the top slot. Terraforms has a 24-hour sales volume of 1,814 ETH."
The article then listed CryptoPunks and BAYC, which are close to no wash trading. This would have given the impression that Terraforms is more popular than the blue chip collections. However, there were virtually no organic trades.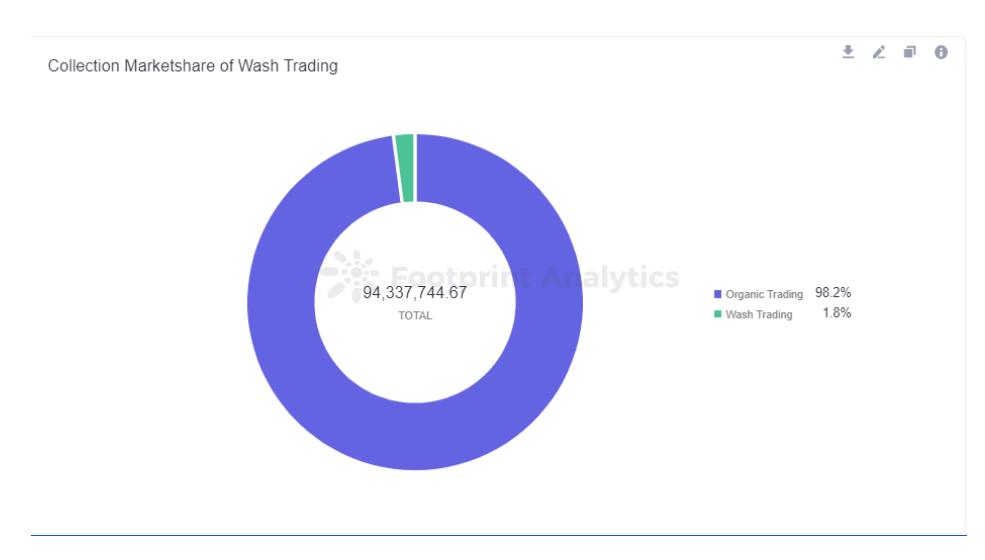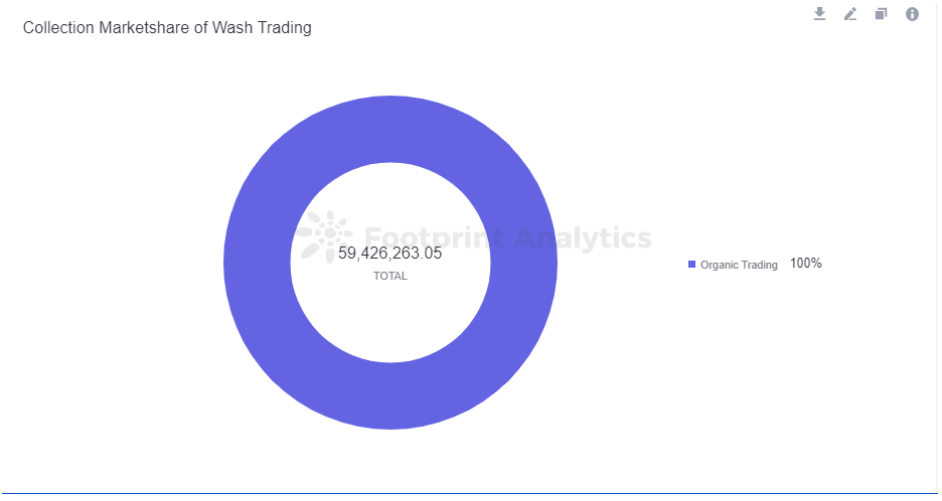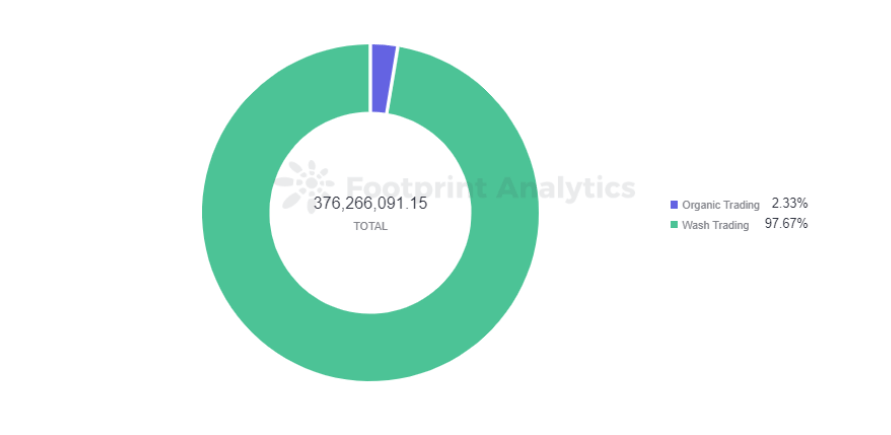 Analysts, traders and investors can better evaluate NFT assets by filtering trades for wash trading. Both having accurate data and using it are two different things. My role is not to break or whistle blow the NFT myths. I am here to share knowledge with everyone.
Using this article, I would like to make a request to analyze CEX NFT marketplaces' data. I would like to request data from Binance and Bybit NFT Marketplace.
---