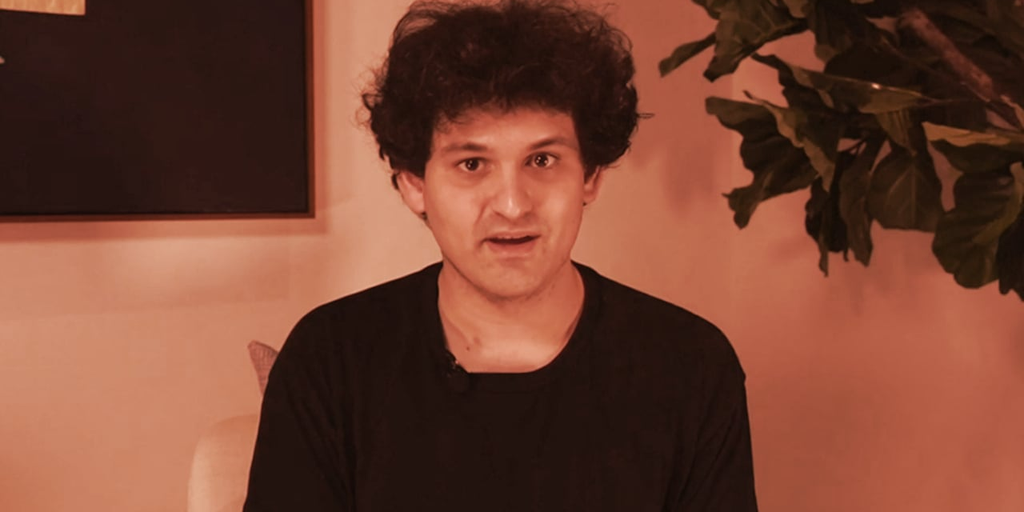 Former FTX CEO Sam Bankman-Fried has deflected a lot of the allegations leveled at him since his resignation, but today pointedly said he did not target Terra or Tether's stablecoins.
"I made a lot of big mistakes this year. But this wasn't one of them," Bankman-Fried wrote on Twitter Friday morning, early "There's no evidence, because it didn't happen. Please, please focus on your own house."
It was a reply to a tweet from the co-founder of defunct crypto hedge fund Three Arrows Capital Su Zhu, who said he'd been asked why he and TerraForm Labs co-founder Do Kwon have become so outspoken since FTX's collapse at the start of November.
First, the firm was shaken when it became clear that Alameda Research, its sister company, had billions of illiquid FTX token (FTT), on its balance sheet. Binance briefly considered acquiring the crypto-exchange, but then backed off saying FTX was too valuable. beyond its "ability to help." FTX filed for bankruptcy two days later.
Three Arrows Capital (also known under 3AC) has begun to accuse the FTX founder of being a competitor.
"I have firmly said we were hunted since my July Bloomberg interview. Go back and read it," Zhu wrote. "Simply the truth, but one so inconvenient that at the time my own advisors didn't want me to say it [because] it could be 'bad optics' and seen as 'deflecting.'"
He has consistently said that he believed other big players in crypto markets were "hunting," or trying to force a liquidation on, the firm's TerraUSD position. The algorithmic stablecoin, UST, was lost its one-one peg to the U.S. dollar on May, and saw $40 billion disappear as it fell to zero.
Zhu didn't say in July that he thought Bankman-Fried was responsible for causing Terra to collapse, which led to 3AC Losing $200 million on UST, but he's said it repeatedly since FTX filed for bankruptcy. 
Zhu isn't the only person who thinks there's reason to believe Bankman-Fried may have manipulated markets. 
The disgraced FTX CEO is being investigated by federal prosecutors to weigh the possibility that Bankman-Fried tried to destabilize Kwon's TerraUSD (UST) and Luna, the network's governance token, for his own gain, two people with knowledge of the matter told The New York Times.
Bankman-Fried's denial echoes what he told The New York Times about Binance CEO's Changpeng Zhao's allegations that he tried to manipulate markets to force Tether, the largest stablecoin by market capitalization, to lose its peg with the U.S. dollar. 
Zhao shared a number of messages with The NYT From a group chat that was hosted on Signal and which included Bankman-Fried. This chat took place on the 10th of November, the day before FTX filed bankruptcy. At the time, Binance had just backed out of its non-binding announcement to acquire FTX if the company's books passed muster with their due diligence team.
In the texts, Zhao accused Bankman-Fried of trying to manipulate the price of Tether's stablecoin, which goes by the same name as its issuer. 
Tether is far and away the most important stablecoin in the crypto market, and arguably its most important asset overall, accounting for $30 billion in volume over the past day—that's almost more than Bitcoin and Ethereum's combined volume, according to CoinGecko. The stablecoin and its issuer have their issues. 
The company has been on a marketing campaign since last year. Get rid of commercial paperSince receiving heavy criticism last year, the company has removed corporate debt notes (or corporate bonds) from its treasury. Evergrande, a Chinese real-estate developer, was facing the possibility of not being in able to repay $300Billion worth of debt by September 2021. That sparked fear around corporate paper, which at the time made up 50% of Tether's reserves. The company later said none of its commercial paper was linked to Evergrande's debt and has now eliminated it completely.
The lingering suspicions around Tether—regardless of whether they're true—could have made it a target for Bankman-Fried to manipulate, according to Zhao.
"Trades of that size would not make a material impact on Tether's pricing, and to my knowledge neither myself nor Alameda has ever attempted to intentionally depeg Tether or any other stablecoins," Bankman-Fried said, according to the NYT. "I have made a number of mistakes over the past year but that is not one of them."
Keep up to date with crypto news by receiving daily updates in your email.